FRANKIE GAVIN'S NEW BAND
THE PROVENANCE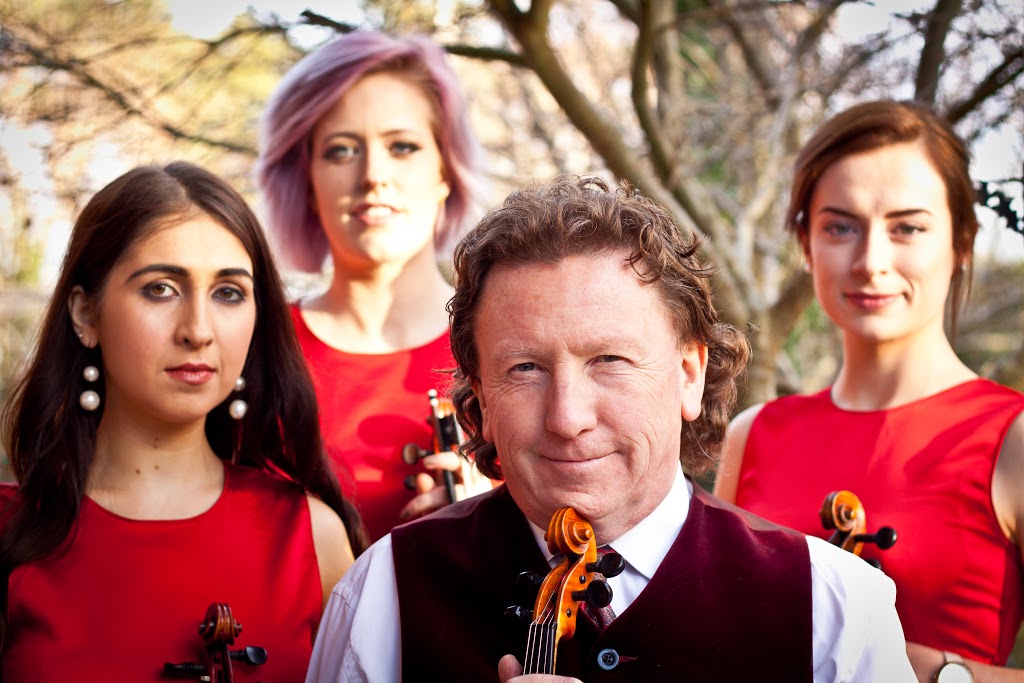 Eadaoin Ni Mhaicin      Ciara O'Brien     Frankie Gavin      Sorcha Costello

CONGRATULATIONS FRANKIE! 
Irish music today is a global brand. Millions around the world recognize a rip-roaring set of traditional jigs or reels when they hear one. Irish history and more recently Riverdance are jointly responsible for this and, as a result, many Irish bands make their living touring the world with this rich musical heritage.


But Frankie Gavin and De Dannan bring something different and unique to their audiences. Of course, playing furious sets of jigs and reels is their speciality, but their slant on the music has other very special qualities. Their choice of material, their arrangements and their style of playing combine powerfully to set the traditional music they inherited in a wider historical and cultural setting. What other line-up infuses Irish music with such a wide range of musical influences – from gypsy jazz to contemporary pop music and mainstream European classical music to mid-20th century French chansons and sentimental Irish-American ballads?
The band's latest recordings, the live CD Jigs and Jazz II  and their 2014 single which pairs Handel's Arrival of the Queen of Sheba with Paul Mc Cartney's Calico Skies are perfect illustrations of the fusion of sounds and influences you will hear if you go to one of the band's gigs.
It is this special blend which enables Frankie Gavin and De Dannan to thrill audiences wherever they perform –  from US presidential occasions at the White House, to Áras an Uachtaráin for President Micheal D. Higgins, and from Beijing concert halls to the ancient Roman amphitheatre in Verona.  And all this without losing contact with their roots: many of the band's home gigs take place in hotels, arts centres and traditional music festivals across Ireland.
By any standard, theirs is a remarkable achievement made possible by the breadth of vision of Frankie Gavin himself and by the commitment and musical skills of each member of the band.
Buy various new and pre-owned CDs here
https://frankiegavin-dedannan.irish/index.php/shop/
Band line-up (photo right to left)
Frankie Gavin – fiddle, viola, flute and whistle
Dan Bodwell – double bass
Colm O'Caoimh – guitar
Barry Brady – accordion
Bernadine Casserly – vocals