There can be no doubt  that  it's  been a momentous few months for Frankie Gavin.  Winning Traditional Musician of the Year at the Gradam Ceoil Awards was the icing on the cake.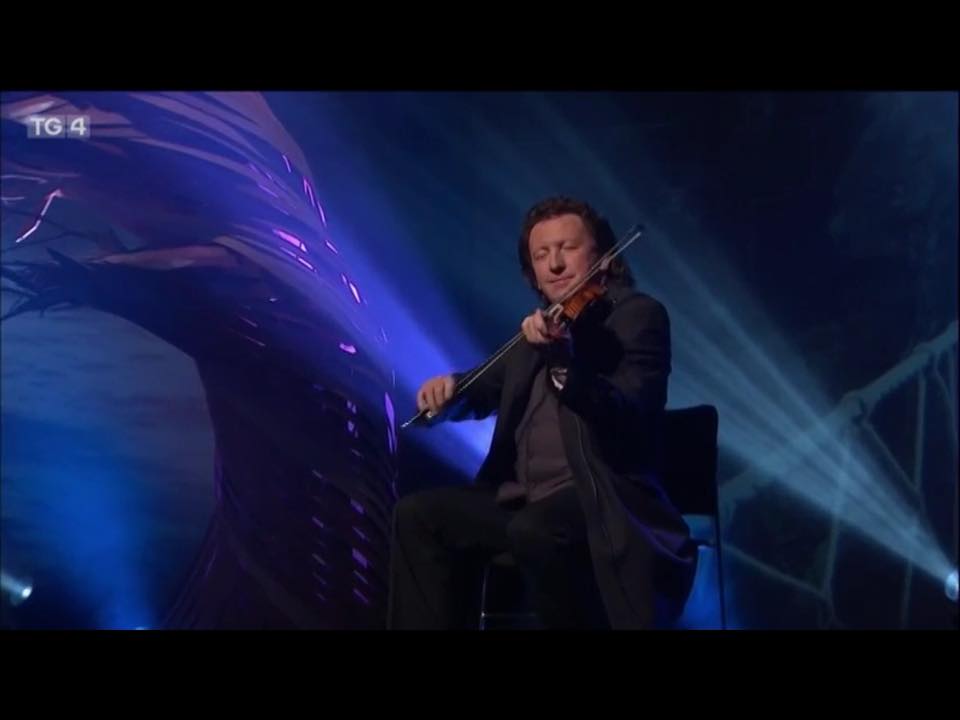 This is how Frankie reacted when asked how he felt about winning:
"I'm thrilled to be getting this wonderful award for 2018. It's a real boost at anytime in anyone's life, and I'm so so pleased, and to be celebrating the event in Belfast for the first time for the Gradam Awards also makes it sweeter.
History in the making you might say. It will be a very interesting TV event, for all lovers of Music and all things Cultural, North and South, and while I am playing with my old colleagues in De Dannan, a solo piece with Carl Hession, and then the opportunity to launch my new Band The Provenance, seen here, I'm fierce excited about the entire affair!"

Two intriguing new developments were mentioned in Frankie's comments.
For people who remember the iconic De Dananns of the past, the welcome reconciliation between the two co-founders of the band, Frankie Gavin and Alec Finn has enabled organisers to book one of the old line-ups. This was brought about initially by Aidan Coffey for his Corner House Set recording. Below is the line-up that played on The Late Late Show (Feb 2) and at the Gradam Awards (Feb 4). Left to right: Alec Finn, Frankie Gavin, Martin O'Connor and Colm Murphy.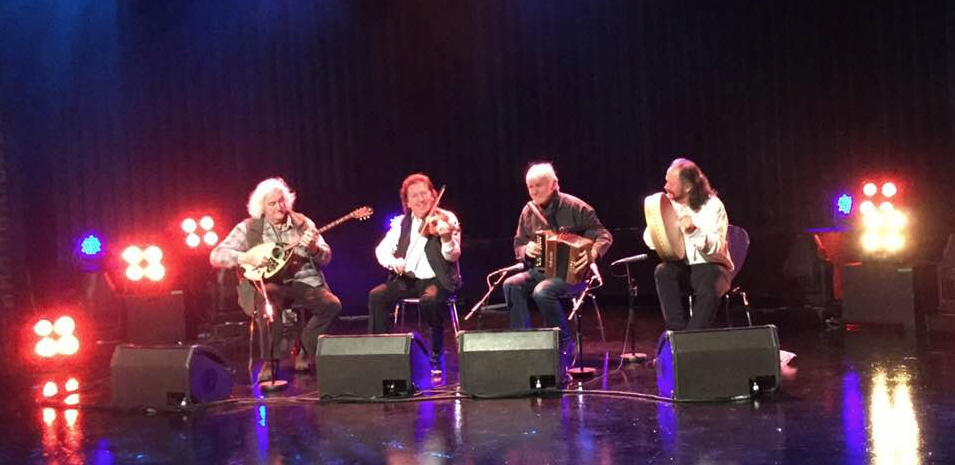 But in addition to this Frankie Gavin has formed two completely new line-ups: The Provenance, a fiddle quartet, who also played on the Gradam Awards night. Left to right: Eadaoin Ni Mhaicin, Ciara O'Brien, Frankie Gavin and Sorcha Costello.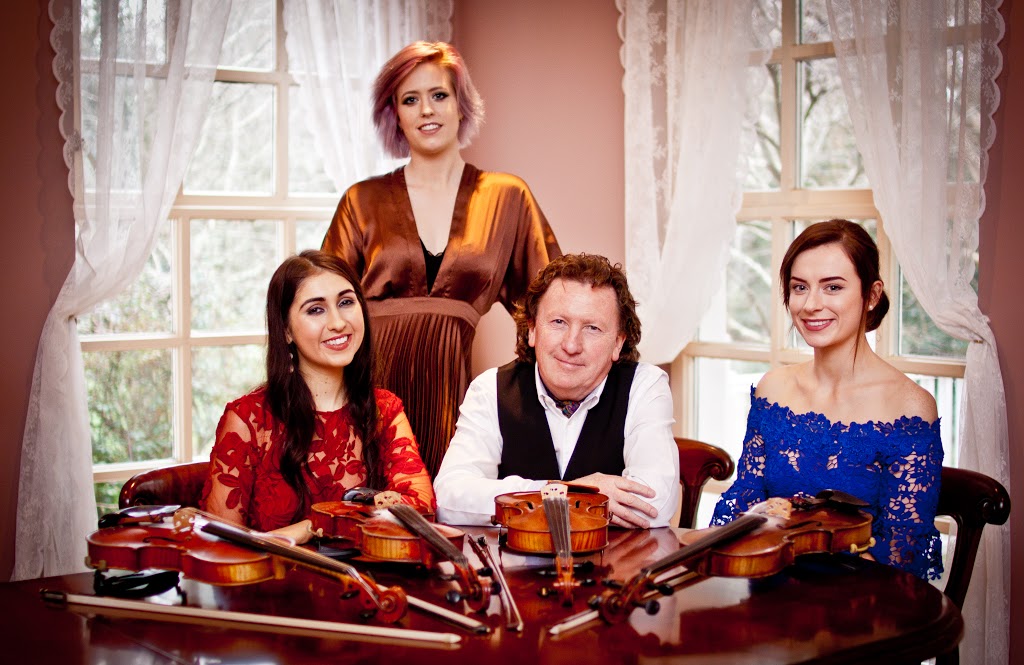 and The Roaring Twenties Band who played the music of the Flanagan Brothers on Gala Night at Tradfest Dublin (January 27).
The main quartet, left to right: Martin Murray (banjo), Frankie Gavin (fiddle), Emma Corbett (melodeon) and Carl Hessian (piano)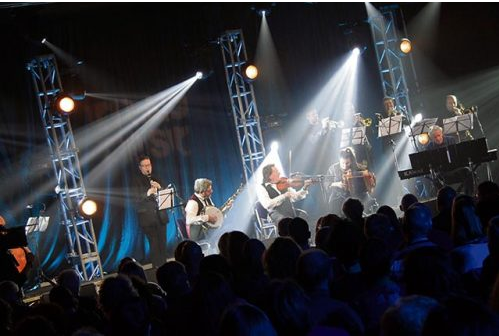 But that's not all. In addition to a number of solo appearances, Frankie has joined up  with virtuoso musicians of his generation to form other exciting line ups:
Paddy Keenan, Frankie Gavin and Dermot Byrne – known as KGB who played at Celtic Connections 2018. Left to right: Paddy Keenan, Frankie Gavin and Dermot Byrne.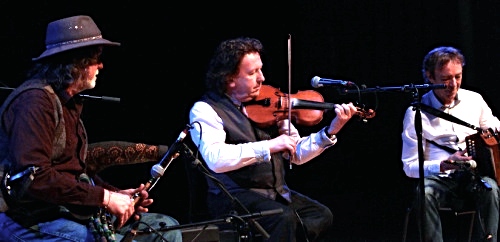 Noel Hill, Frankie Gavin and Brian McGrath, who performed at TradFest Birmingham in November 2017. Left to right: Noel Hill, Frankie Gavin,
and Brian McGrath.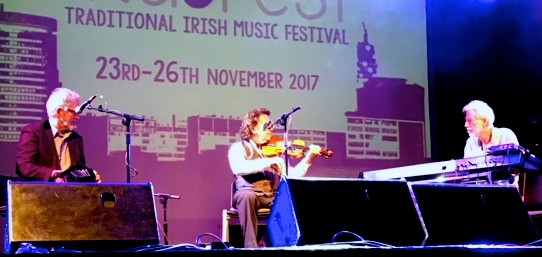 The line-up of Frankie Gavin, Dan Bodwell, Bernardine Casserly, Barry Brady and Colm O'Caoimh will continue to appear occasionally.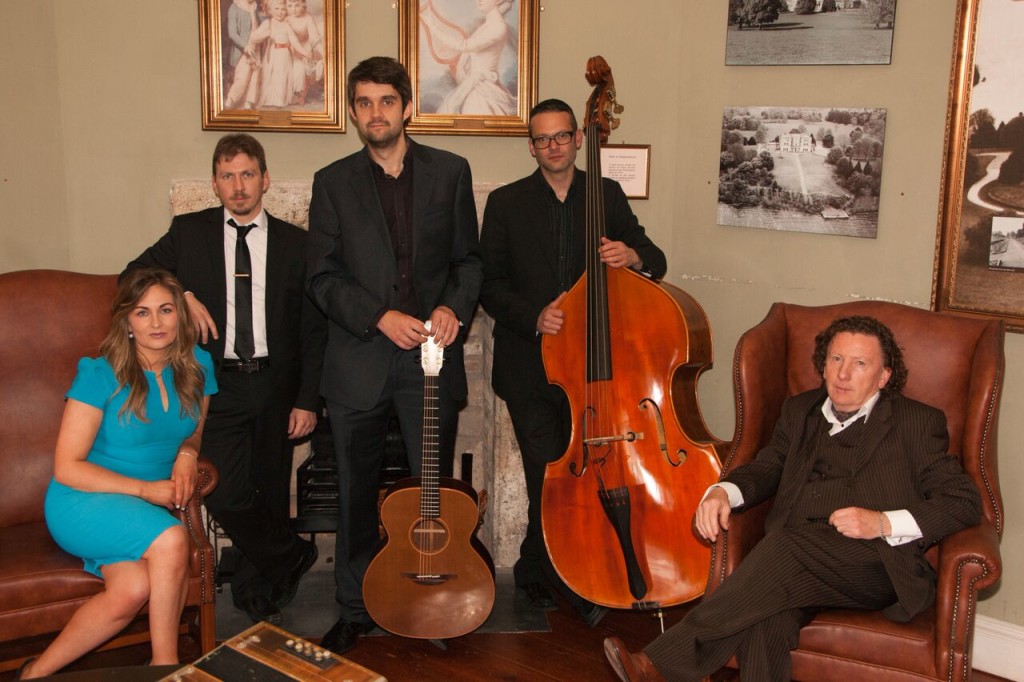 Buy various new and pre-owned CDs here
https://frankiegavin-dedannan.irish/index.php/shop/
Band line-up (photo right to left)
Frankie Gavin – fiddle, viola, flute and whistle
Dan Bodwell – double bass
Colm O'Caoimh – guitar
Barry Brady – accordion
Bernadine Casserly – vocals