The De Dannan story is a long and illustrious one. The original band lasted for 28 years, with many changes of line-up, but even so, longer than many other Irish supergroups, Planxty, The Bothy Band. Wikipedia tells the story in outline in a reasonably balanced way.
Summary of changing line-ups (from The Balladeers website)

 1976-1978
Andy Irvine was briefly a member of the band in 1976 and appeared on The 3rd Irish Folk Festival — his only recording with Dé Danann. Irvine left the band soon thereafter because of scheduling conflicts and proposed Johnny Moynihan as his replacement. Moynihan was a member of Dé Danann in 1976-1978 and appeared on the band's second album, Selected Jigs Reels and Songs. You can read how Andy Irvine left the band here.


1980
Jackie Daly joined the band, on accordion. Jackie appeared on Dé Danann albums through 1985. Dé Danann released The Mist Covered Mountain on the Gael-Linn label, with Seán Ó Conaire & Tom Pháidín Tom on vocals.
1981-1982
Maura O'Connell joined the group as vocalist — appearing on Star-Spangled Molly. Maura was in the band 1981-1982. Founding member, Charlie Piggott, left the band sometime after the release Star-Spangled Molly.
1983-1987
Mary Black was Dé Danann's vocalist (approx) 1983-1986. In 1983 Martin O'Connor joined on accordion, and remained with the band until 1987. Most sources say that he replaced Jackie Daly, but both Martin and Jackie appear on the 1985 album, Anthem. With the release of Anthem, the band changed the spelling from "Dé Danann" to "De Dannan". Delores Keane returned to the band during this period. Appearing on 1985's Anthem, along with Mary Black, and as the main vocalist on Ballroom in 1987. Aidan Coffey replaced Martin O'Connor on accordion in 1987, apparently after the band recorded Ballroom.
1988
Eleanor Shanley joined the band as vocalist and remains until 1992. Founding member, Johnny "Ringo" McDonagh left the band and was replaced by Colm Murphy on bodhrán — who remained with the group until the initial break up in 2003.
In the late 1980s, Caroline Lavelle, cellist joined the band and played on the 1993 album Ballroom

1994
Tommy Fleming became the band's next vocalist, leaving the group in 1997.
1995
Derek Hickey joins De Dannan, replacing Aidan Coffey on accordion.
1997
Andrew Murray (Centre of photo) was De Dannan's last vocalist, before the band's break up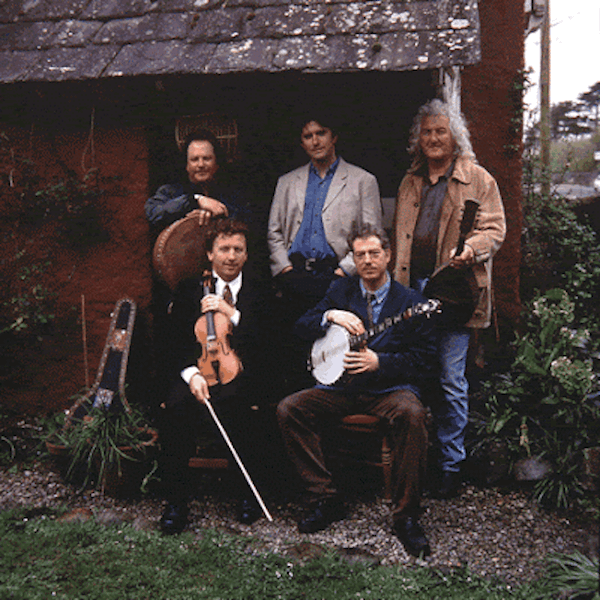 2003
The band members went their separate ways at which point, the name De Dannan (Dé Danann) was copyrighted by Alec Finn. Following the break-up of De Dannan, Frankie Gavin spent six years pursuing a successful solo career and working with a new band: Hibernian Rhapsody.
2009
In 2009, Frankie Gavin decided to perform at the World Fleadh at Castlebar with a new line-up using the name Frankie Gavin and De Dannan. Former De Dannan members like Mary Black, Dolores Keane and Mairtin O' Connor joined Gavin for the one-off show. Promoting his new band as Frankie Gavin and De Dannan led to a dispute with former band member Alec Finn who had registered the name De Dannan when they split in 2003. The dispute was eventually settled after an exchange of solicitors' letters.
2010
Alec Finn reformed "Dé Danann" with founding member, Johnny "Ringo" McDonagh, and past members, Eleanor Shanley and Derek Hickey. This group released the first album, under the Dé Danann (De Dannan) name, in ten years — Wonderwaltz.
2009 – 2018 – Frankie Gavin and De Dannan
The line-up below played with a few changes of personnel until 2018.
BARRY BRADY – accordion
Barry 's accordion playing perfectly complements Gavin's fiddle. The two constantly bounce off each other, sometimes seeming  to be in competition, but always combining to produce the sometimes riotous yet always controlled and tasteful traditional Irish sound that is the essential powerhouse of the band.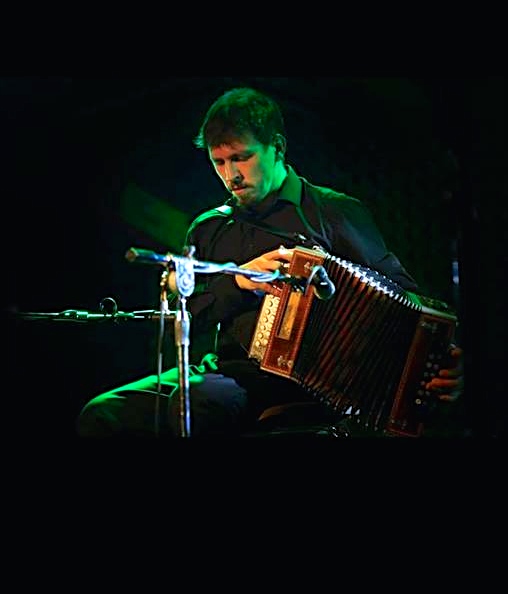 Inspired by the music of the nineteen-twenties and thirties, Barry plays restored C♯/ D  Paolo Soprani instruments from the 1920s. Although his own influences and tastes include baroque music and jazz, he is thoroughly grounded in the Irish tradition. Before De Dannan, he was the accordion player with Morga.
COLM O'CAOIMH – guitar
Colm has a breadth of musical experience which made him an obvious choice for this line-up. With a background  in classical piano and violin, he developed a passion for traditional  music.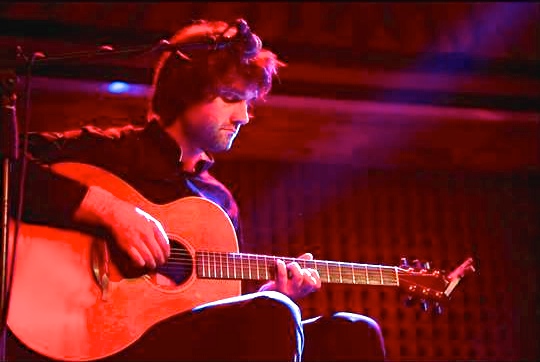 Not content to simply strum along, Colm has developed a unique style in which traditional  music is played through a prism of jazz and swing. He was also a founder member of Caladh Nua.
DAN BODWELL – double bass
Dan has studied classical and jazz double bass at the highest level. Following this thorough apprenticeship, Dan plays with many top rate musicians and groups in Ireland and the USA.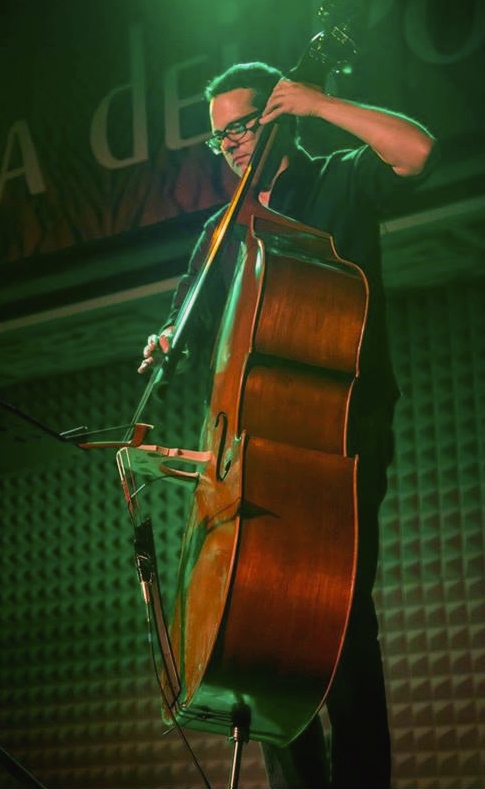 Together with Colm's guitar, Dan's bass provides a solid foundation for the band's instrumentals and songs.
BERNADINE CASSERLEY – vocals
Bernadine is a classically trained singer. In addition to singing some of the band's favourites, like My Irish Molly O and Now is the Hour, she brings her own songs to the repertoire, songs like Gentle Mother and Johnny Cash's Wildwood Flower.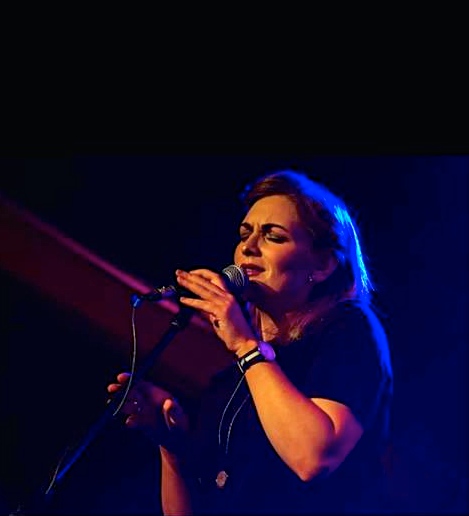 Bernadine has real stage presence  and makes great contact with audiences. You can find out more about Bernadine from a interview she gave to a Roscommon newspaper.

Here are two of their videos.


Some photos of early line-ups:
1978 Alec Finn (bouzouki), Frankie Gavin (fiddle, tin whistle) Johnny Moynihan (bouzouki, mandolin), Charlie Piggot (mandolin, banjo, melodeon, Ringo McDonagh (bones, bodhran) – left to right.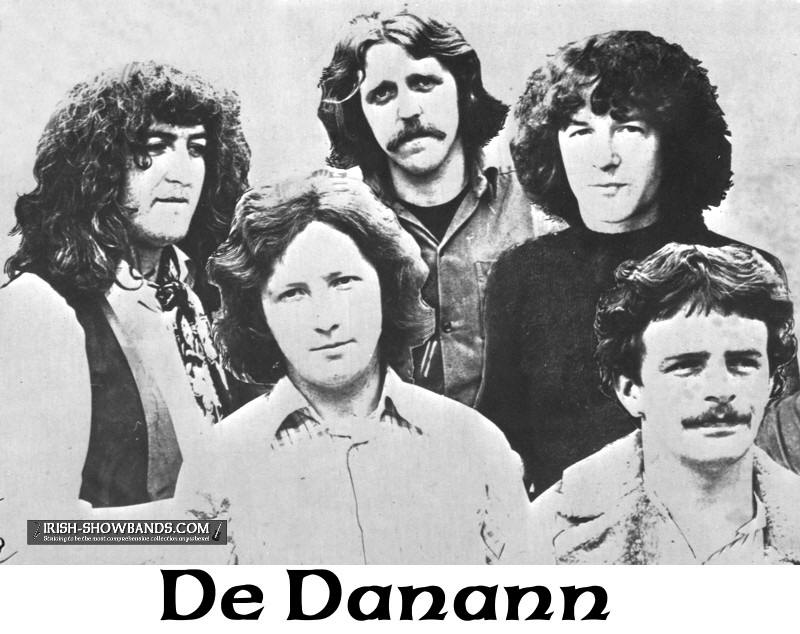 19** –
1987 – Alec Finn, Martin O'Connor, Frankie Gavin, Mary Black, ?? Dolores Keane,  Ringo McDonagh