The CDs listed below with PayPal pay buttons are available and are brand new. Check prices with postage.
TRADITIONAL IRISH MUSIC ON FIDDLE AND BOUZOUKI VOLUME II
New edition with illustrations by Briain Bourke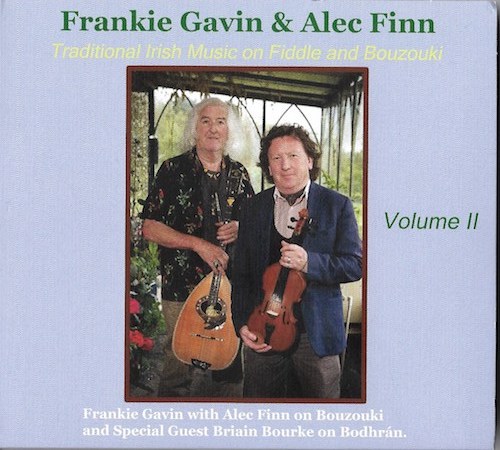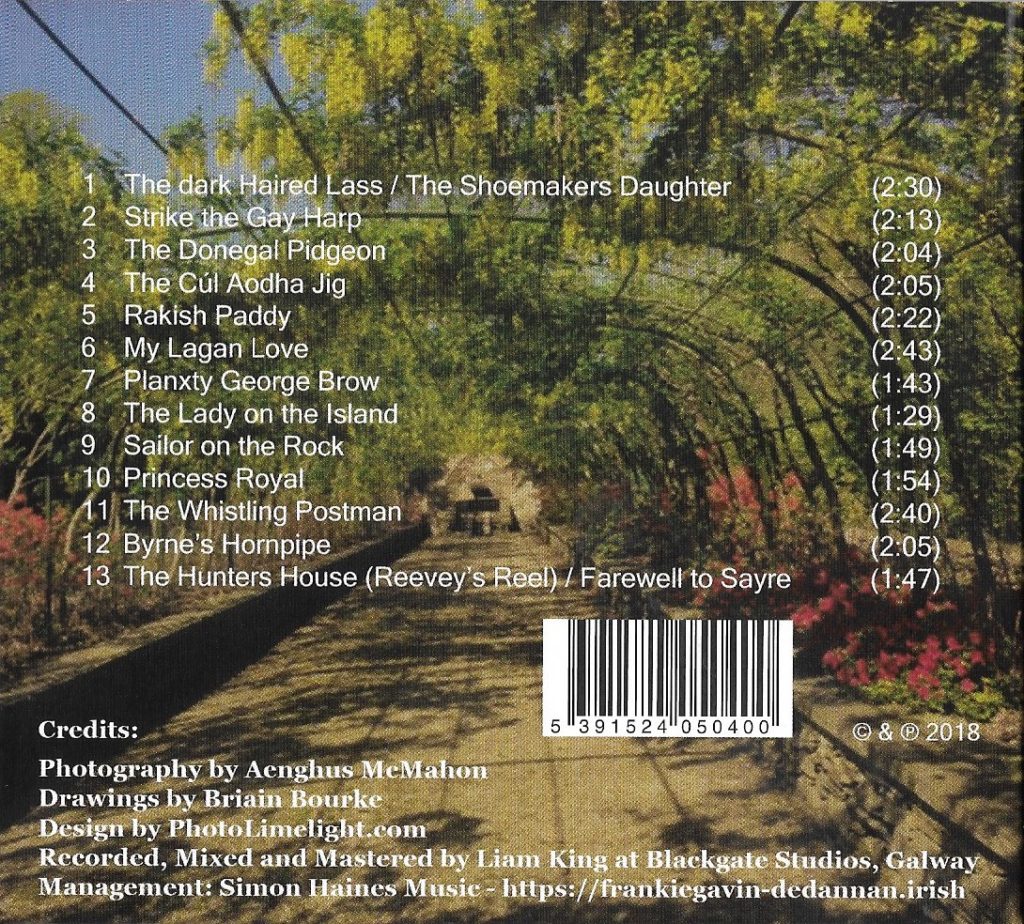 Also available to download from Bandcamp. Click here.
BY HECK! – A TOAST TO THE 1920s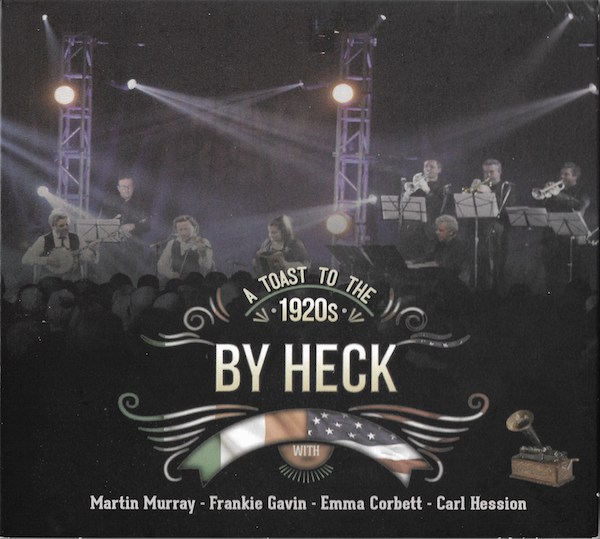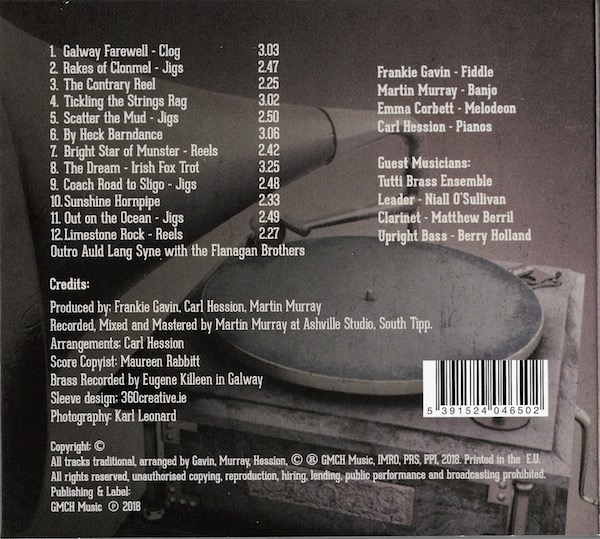 CD temporarily out of stock but download still available from Bandcamp
Two tracks from By Heck!
Galway Farewell mp3
Contrary Reel mp3
JIGS AND JAZZ II
The band's most recent CD was recorded live at McGrory's of Culdaff in 2014. The band include many of these tunes and songs in their current repertoire – including the two sample pieces.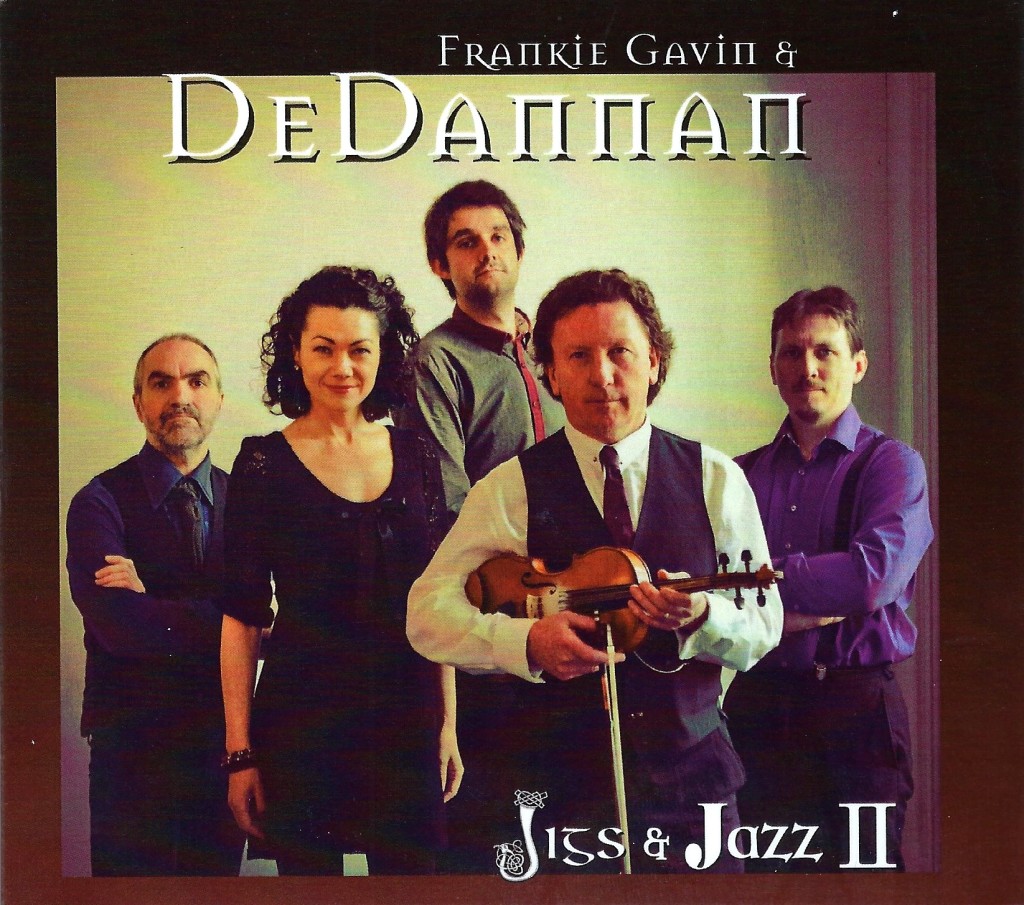 Tracklist
1   Golden Eagle / 2   Coleman meets Killoran / 3   Alice Blue Gown / 4   The Joe Diamond Collection
5   Sweet Sixteen / 6   La Vie en Rose / 7   The Copper Plates / 8   Fare Thee Well / 9   The Yellow Cow Set
10  Slumber my Darling / 11  Joe Coolley's Jigs / 12  My Irish Molly Oh / 13  Now is the Hour
14  Planet Ireland

JIGS, REELS & ROCK N' ROLL