Where to start? Perhaps with this description of Frankie's playing by Fintan Vallely in the Sunday Tribune:
Innovation may be the buzz-word in Traditional music, but Frankie Gavin's digressions are not in the common areas of tempo and superficial style-impressions. His contemporary borrowings of art-deco and music-hall Irishness are re-jigged in original avenues of exploration. His dextrous treatment of troublesome tunes might get even the Pope out on the floor, his orchestration could break hearts.
A superbly uncompromising player, he makes refreshment of the old by picking out and polishing every detail and setting it off in a steady, listenable pace. Gavin edgy and brilliant on both fiddle and flute, with always the most meticulous attention given to tone and variation. Live, his tune sets are perfectionism that drive and are driven by an audience spontaneity that spurs Gavin to push fiddle from shriek to rasping bass.
Tears and cheers erupt spontaneously, the goodwill of his mixed-age audiences has always been great sauce. Like herding the mythic creac, Frankie Gavin here whoops a great retrospective before him into the Ogham of Celtic Valhalla.
These two web pages provide detailed information though both are out of date.
Wikipedia  /  Shamrock Irish Music
There's a fascinating 2004 interview with Frankie Gavin here.

Further information in no particular order
Frankie comes from a musical family and started playing when he was given a tin whistle for his fourth birthday. Here he is on the left of the photo.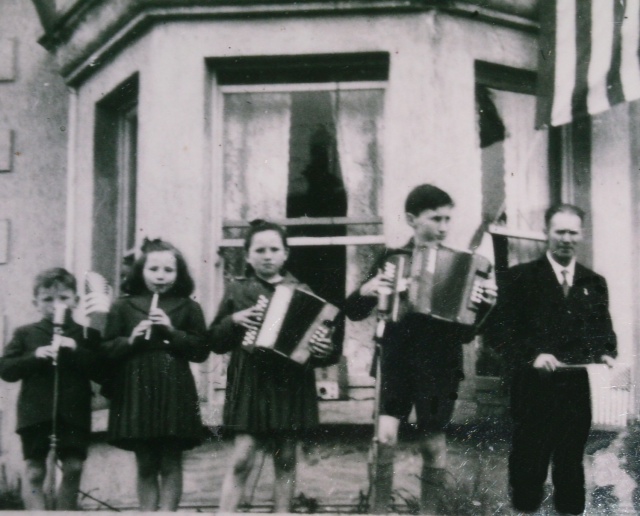 Here he talks about how it all began.
At the age of six, Frankie played for President Kennedy when he visited Ireland in 1963. Fifty years later, Kennedy's daughter Caroline came to Ireland to open the National Library's exhibition commemorating the four days her father spent in Ireland. Frankie, together with sister Norin and brother Sean entertained their American guests again.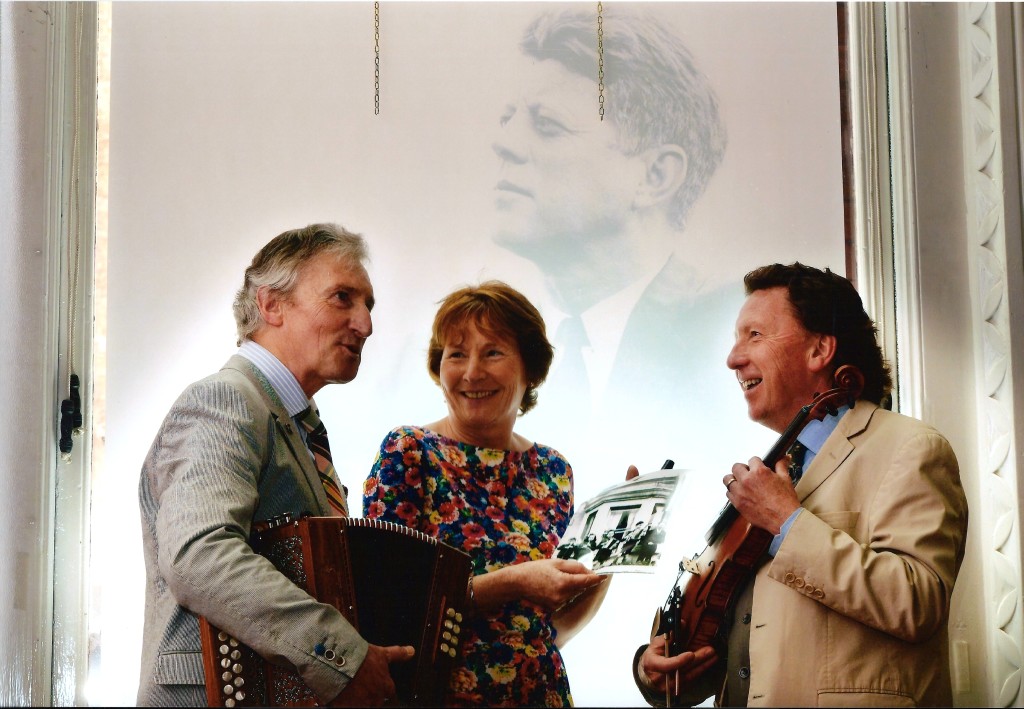 Simon Haines interviewed Frankie for Living Tradition magazine in 2014. You can read the resulting article here:  Frankie Gavin
Frankie with Yehudi Menuhin. They met in New York during the filming of Bringing it all back home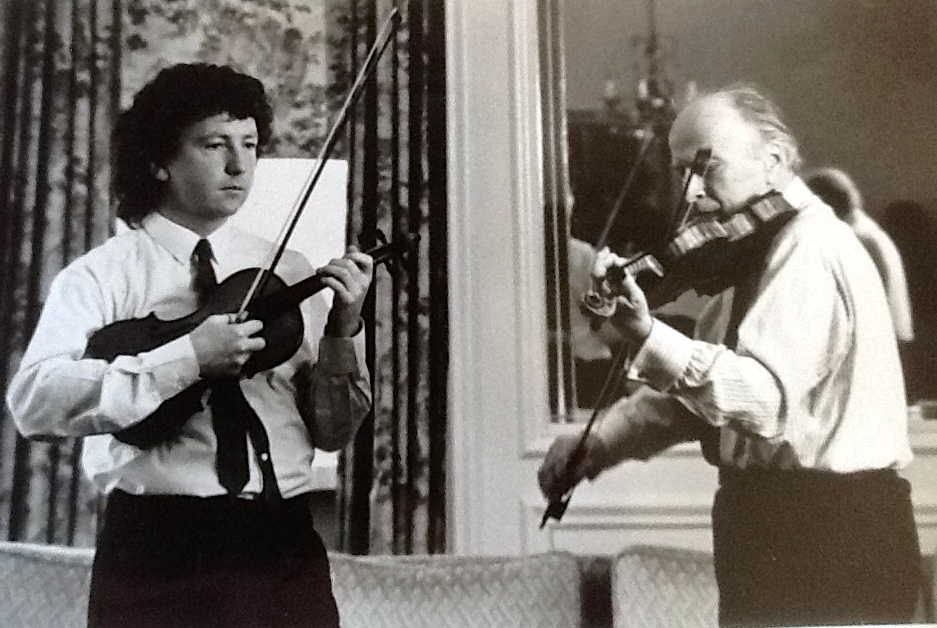 In 2008, Frankie and the band featured on an Irish stamp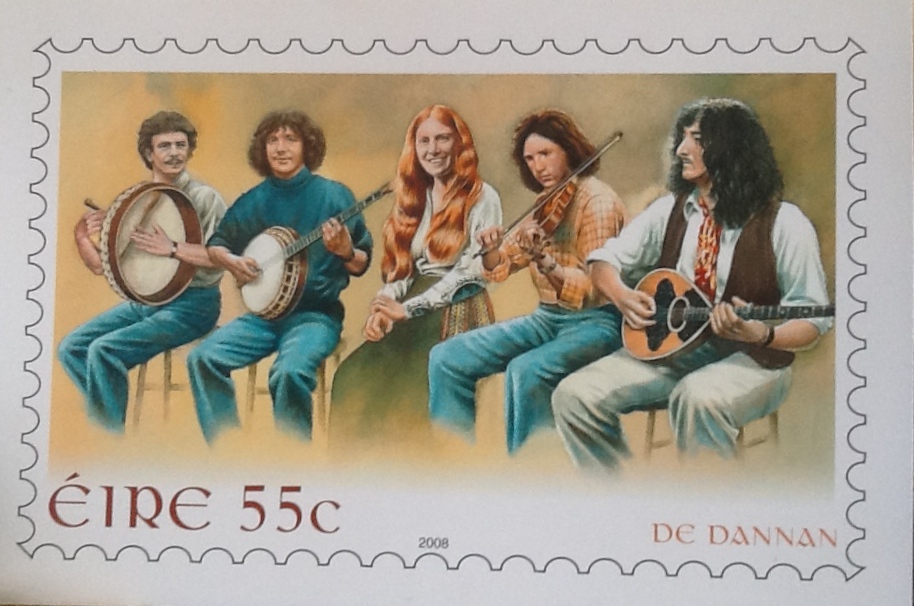 On September 20th, 2010, Frankie officially became the fastest fiddle player in the world. Here the Guiness Book of Records certificate: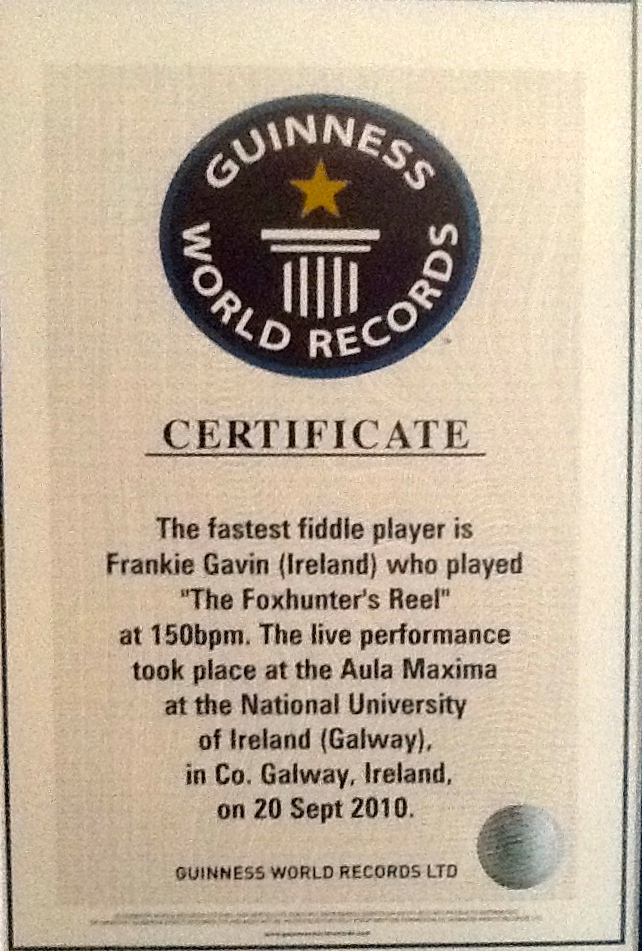 At a ceremony in Verona in 2013, Frankie was made the Irish Cultural Ambassador to Italy. The band has played in Verona and elsewhere on several occasions.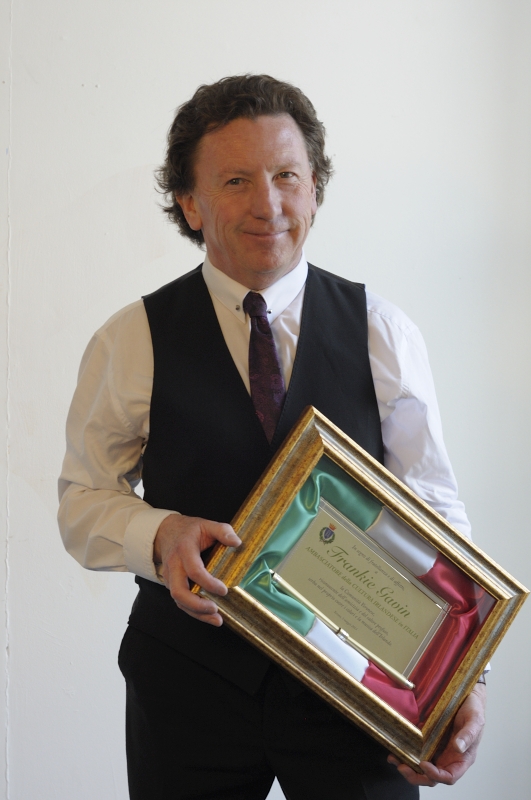 Frankie's Wikipedia entry makes interesting reading, and includes (a not completely up-to-date) Discography: Frankie Gavin (musician)
This Shamrock Irish Music web page also contains interesting detailed information about Frankie, though, again it is out of date.
In addition to co-founding and leading De Dannan for many years, Frankie Gavin has had a glittering career as a soloist and playing in duos. Here are a few highlights from YouTube.
Frankie Gavin plays McFaddens Handsome Daughter and Táim gan Airgead on Aisling Gheal at the start of the 1980s
Frankie with Dermot Byrne, Steve Cooney and Carl Hession

Frankie with brother Sean (accordion) and sister Noreen (whistle).