The Roaring Twenties Irish Orchestra  •  KGB  •  The Provenance
The Roaring Twenties Irish Orchestra
Profile
Throughout his musical career Frankie Gavin has been fascinated and inspired by the music of those legendary Irish musicians who emigrated to America in the early part of the twentieth century, giants such as James Morrison, Paddy Killoran and The Flanagan Brothers who left Waterford for New York in 1911. Seventy years later, the 1981 De Dannan album Star-Spangled Molly, which included the band's hit version of the original  Flanagan Brothers' song My Irish Molly-O,  reawakened massive Irish interest in the music of this era.
Now Frankie Gavin has put together a new Irish supergroup to play the Flanagan Brothers' music, a group whose first live performance, on Gala Night at Tradfest, Dublin in January 2018 was a huge success.  Frankie Gavin and his Roaring Twenties Irish Orchestra comprises a four-piece front line of Frankie Gavin on fiddle, Emma Corbett on melodeon, Martin Murray on banjo, and Carl Hession on piano. This core is augmented by a brass section, a clarinet and double-bass.

Frankie Gavin, from Galway, is known best as the co-founder with Alec Finn of the iconic band De Dannan which has existed in various forms since the mid-1970s. In addition to his band work, he has pursued a successful solo career as well as performing with the cream of traditional Irish musicians of his generation and stars from other musical genres: Stéphane Grappelli, Yehudi Menuhuin, James Galway, Elvis Costello and The Rolling Stones. He is generally regarded as the finest traditional Irish fiddle player of his generation.

Emma Corbett, is a young melodeon player from Ballymacarbry, Co. Waterford and is a former student of Bobby Gardiner. She was All-Ireland Fleadh Cheoil champion in 2012, 2015 and 2016, has toured Ireland with the group Macalla na hÉireann and is a regular performer with Brú Broú. She is also a music teacher who gives private lessons and works with a number of comhaltas branches.

Martin Murray, from County Tipperary,  is a highly respected banjo, fiddle and mandolin player who has performed in many groups, including Mairtin O'Connor's Chatterbox Band, and the Chieftains. He has also played and recorded with such luminaries as Bill Whelan, Mícheál Ó Súilleabháin, and Liam Clancy amongst others. In 1993, he released his own much praised album, A Dark Horse. Martin now specialises in teaching and performing the Mike Flanagan banjo style.

Carl Hession, from Galway, is a notable composer, arranger and pianist.  Together with Frankie Gavin, Carl has arranged the brass and reed parts for this Flanagan Brothers project. He has All-Ireland titles as a soloist and as a member of duets and trios with flute player Matt Malloy and accordionist Joe Burke. He studied music at University College, Cork where he was awarded a BA, specialising in keyboard  improvisation.  Carl performed and arranged the music for the Stephane Grappelli project, and he is now arranging The Grace Kelly Irish Symphonic Suite, which Frankie is writing and which will premier in Monte Carlo later this year, with the Monte Carlo Philharmonic. 
Photos – by Karl Leonard
(click to enlarge)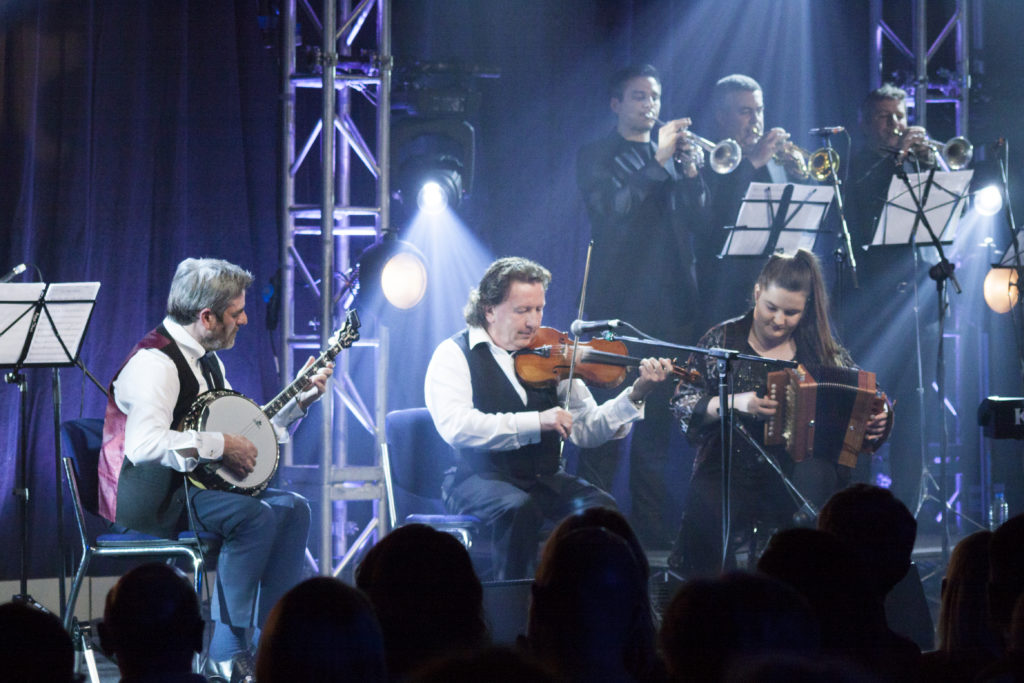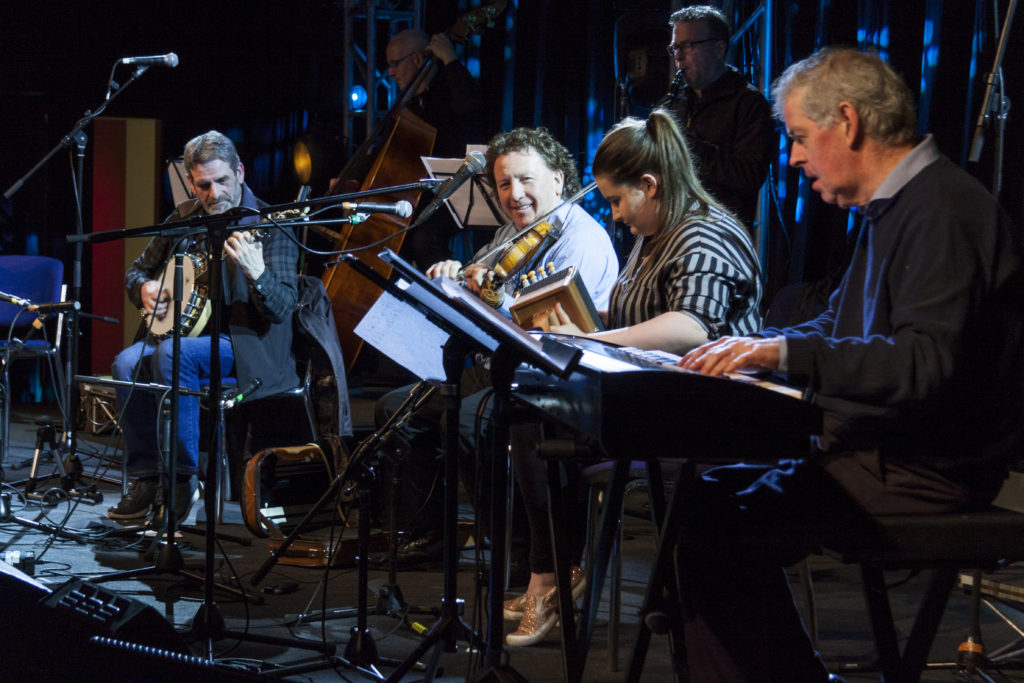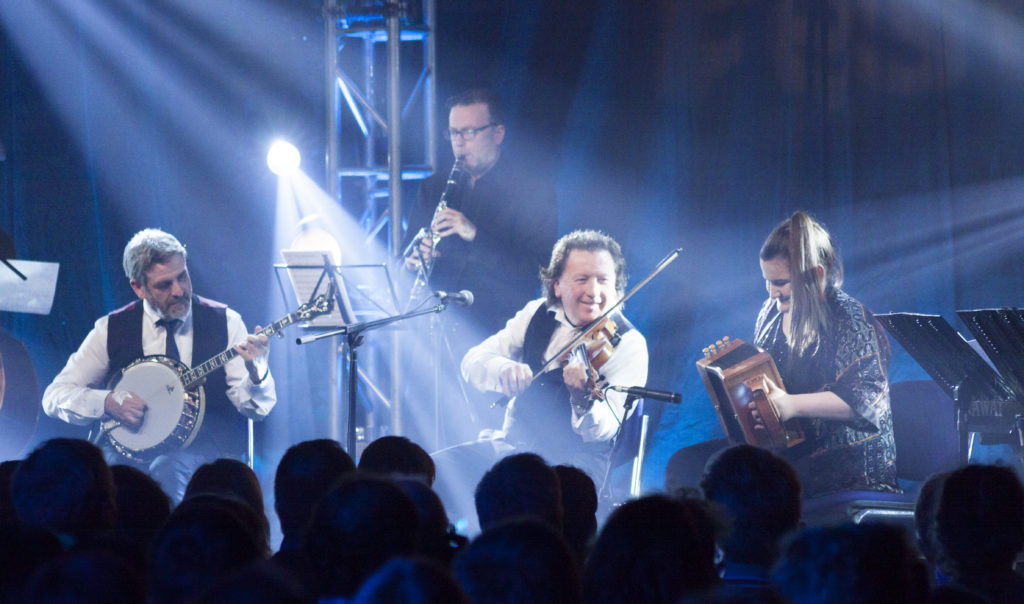 Frankie Gavin & The Provenance
Profile click to enlarge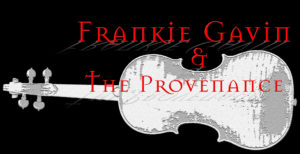 Flier (outside) click to enlarge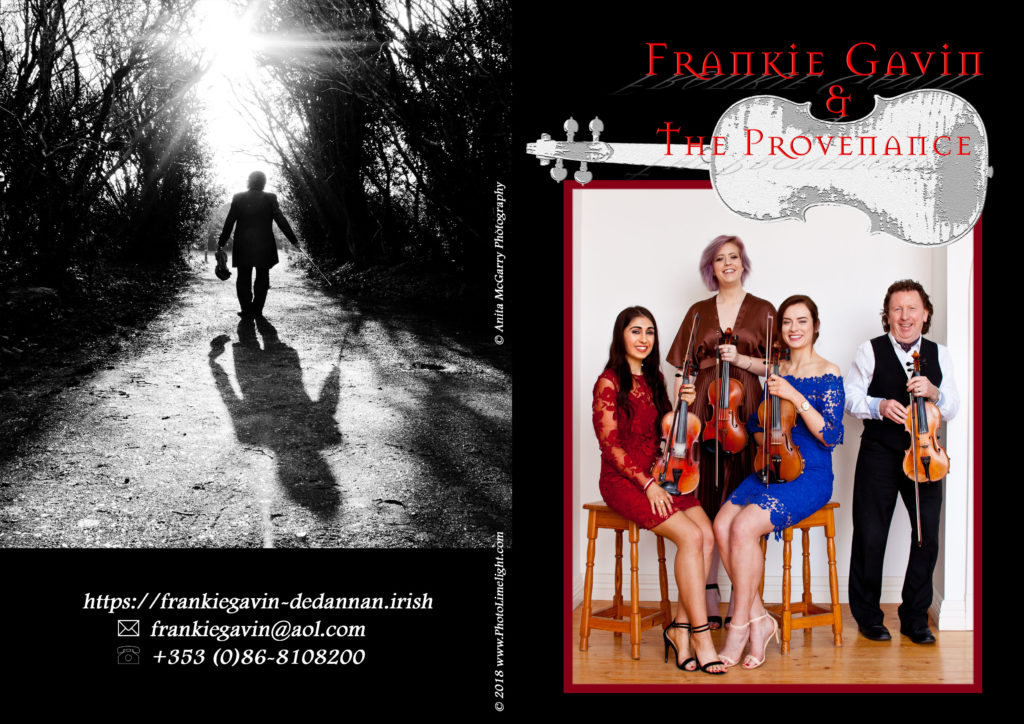 Flier (inside) click to enlarge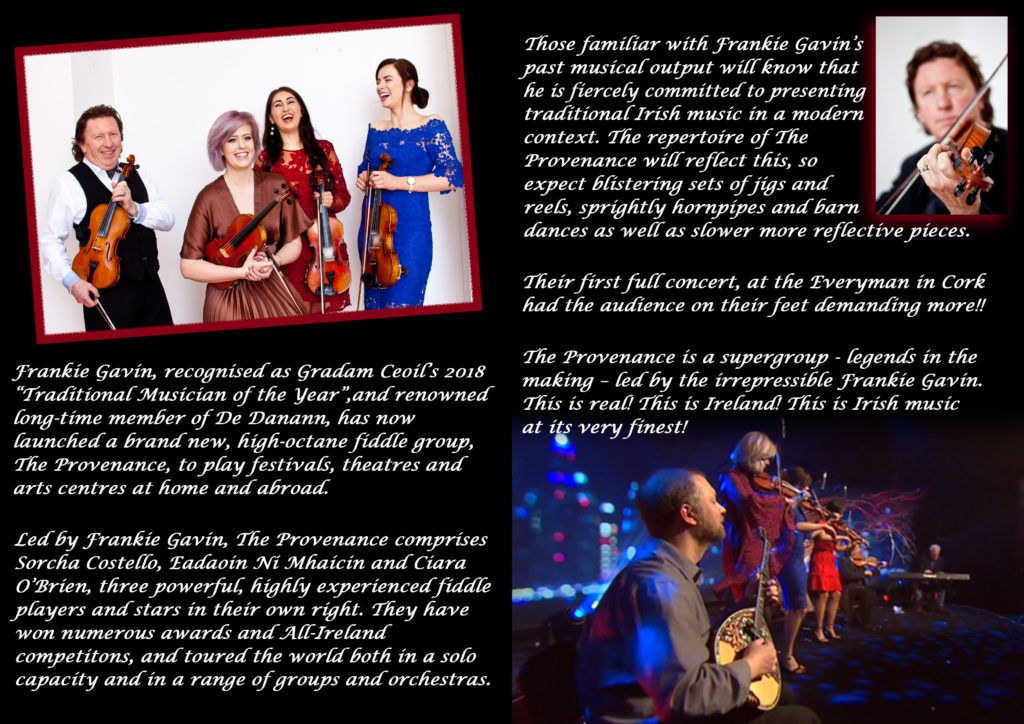 Photo click to enlarge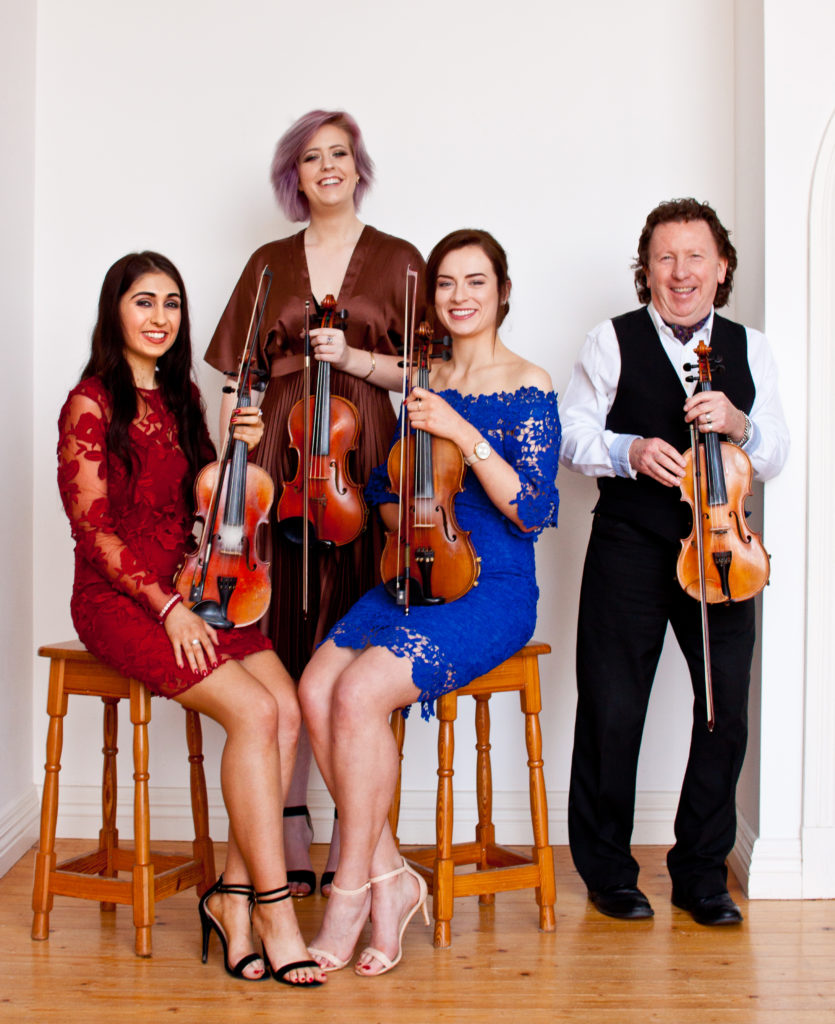 ---