FRANKIE GAVIN has been playing fiddle and flute both solo and in bands since his teenage years. Originally influenced by some of the great Irish and American-Irish fiddle players, James Morrison, Michael Coleman, The Flannagan Brother and flute player John McKenna, he later found himself playing with stars such as Stephane Grappelli, Elvis Costello, Yehudi Menhuim and The Rolling Stones as well as with some of the great contemporary players and singers of traditional Irish music.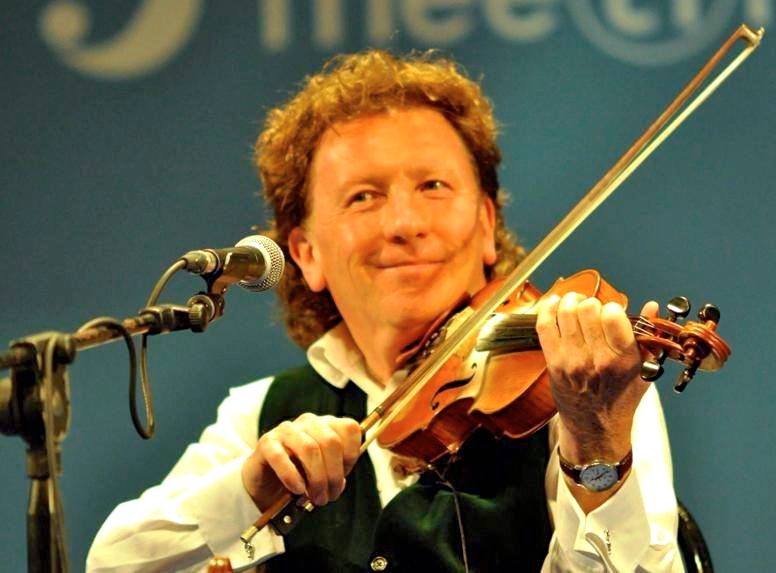 All have have left their mark on his eclectic approach to music. There is no more exciting fiddle player or moving flute player in the world of Irish music today. He was a founder member of the original De Danann in the mid-1970s and toured the world with this outfit for thirty years. This band had run its course by the early 2003s, but you can't keep a a good man down and Gavin started what he calls his De Dannan for the twenty-first century in 2009.
There's more about Frankie here.
BARRY BRADY is a musician whose accordion playing perfectly complements Gavin's fiddle. The two are constantly bouncing off each other, sometimes seeming almost to be in competition, but always combining to produce the sometimes riotous yet always controlled and tasteful the traditional Irish sound that is the essential powerhouse of the band. To some their playing is dangerous.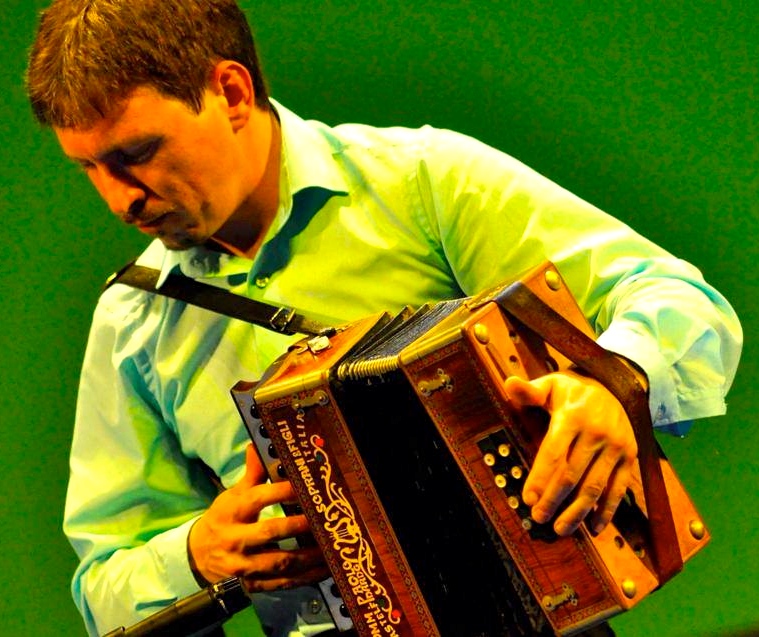 Inspired by the music of the nineteen-twenties and thirties, Barry plays an old C♯/ D system Paolo Soprani instrument. Although his own influences and tastes include baroque music and jazz, he is thoroughly grounded in the Irish tradition.
COLM O'CAOIMH, on guitar, has a breadth of musical experience which makes him the only choice of guitarist for the band. With a background training in classical piano and violin, he developed a passion for traditional Irish music and was drawn to the guitar.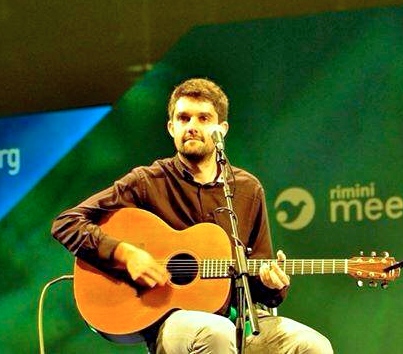 Not content to simply strum along, Colm has developed a unique style in which traditional Irish music is played through a prism of jazz and swing. Without wishing to stretch the comparison too far, he's Django Reinhardt to Gavin's Stephane Grappelli. He is also a member of Caladh Nua.
DAN BODWELL
Dan has studied classical and jazz double bass at the highest level. Following this thorough apprenticeship, Dan plays with many top rate musicians and groups in Ireland and the USA.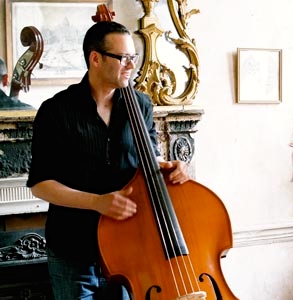 Together with Colm's guitar, Dan's bass provides a rock-solid foundation for instrumentals and songs.

BERNADINE CASSERLY
The most recent member of the band, Bernadine is a classically trained singer. In addition to singing some of the band's favourites, like My Irish Molly O and Now is the Hour, she brings her own choice of songs to the band's  repertoire, songs like Gentle Mother and Johnny Cash's Wildwood Flower.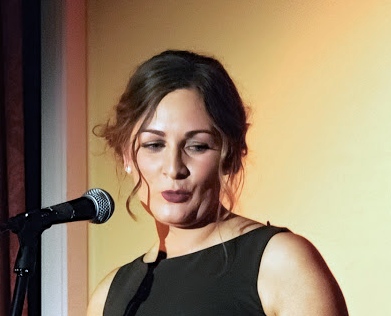 Bernadine has settled into the De Dannan live act very successfully. She has real stage presence and makes great contact with audiences. You can find out a little more about Bernadine from a interview she gave to a Roscommon newspaper. (At the foot of the News page.)